SSL DIGITAL CERTIFICATE
Buy a SSL Certificate now to keep your website safe. Contact us
What is SSL?
Why you need to buy SSL certificate?
Buy SSL for website helps to encrypt the data that transfer to and from your website. Since July 2018, many web browsers will flag an insecure website until those websites have valid SSL certificates.
VALID SSL
Your information and data is secured and your website is trusted.
INVALID SSL
Your information and data can suffer from eavesdropping attack or be flagged while you launch the website.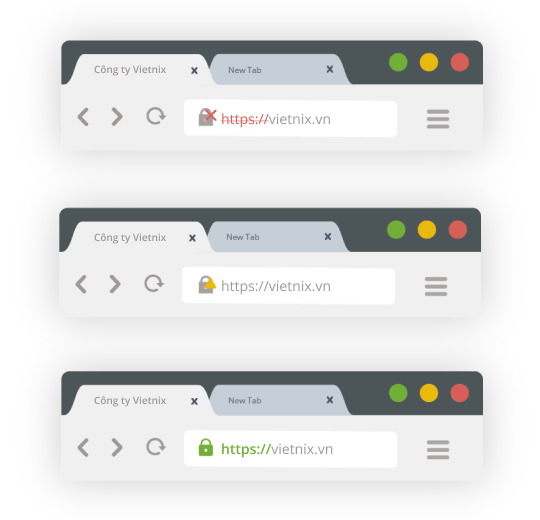 WHICH SSL SHOULD I OPT FOR?
SSL Certificates comparison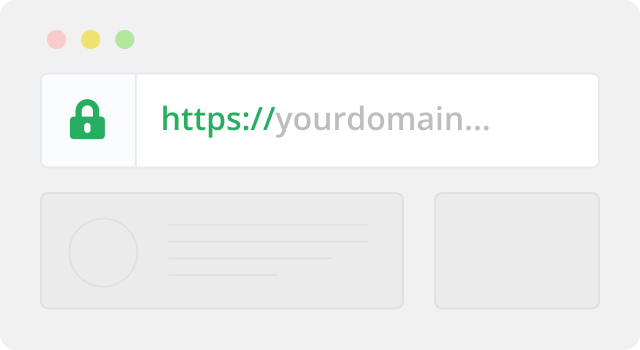 DOMAIN VALIDATION
Domain Validation (DV)
Confidentiality
Basic Security
Cheap SSL Certificate, great for blogs, personal websites and Facebook apps. There is no website ownership verification, hence should not be applied to e-commerce and websites with user's login information.
Quick installation, within 15 minutes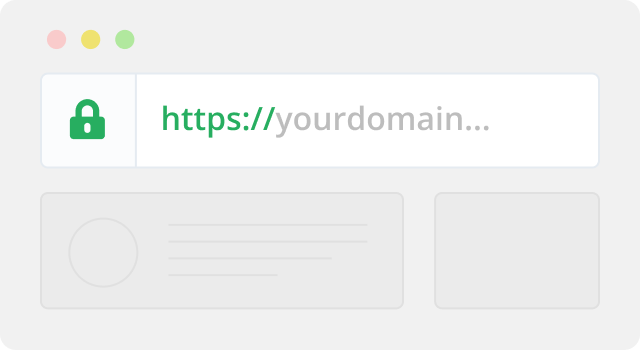 ORGANIZATION VALIDATION
Organization Validation (OV)
Confidentiality
Strong Security
SSL Certificate with high security, great for business and organisations. OV SSL will gain your prestige through organisation validation. OV SSL displays a lock in the address bar, implying that the visitors can safely provide passwords and personal information to the website.
Organisation information within SSL
Organisation information can be checked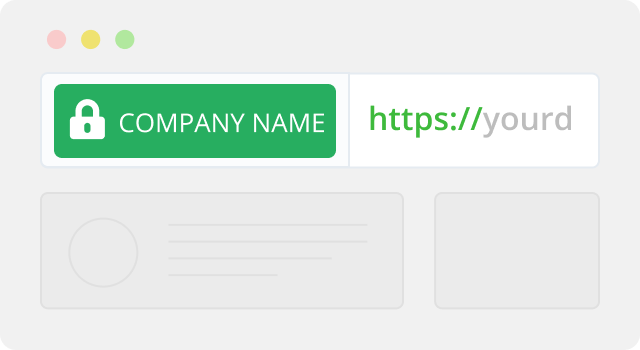 EXTENDED VALIDATION
Extended Validation (EV)
Confidentiality
Maximum Security
Premium SSL Certificate, excellent for organisations or business. The verification process to issue EV SSL requires the owner to fulfil the following information requirements: Domain names ownership, licenses, headquarters. These information will also be displayed in the SSL Certificate.
Organisation name in browser

Live Chat
Chat with our supporter now

Hotline 07 088 44444
Email support@vietnix.vn
Using a SSL Certificate for free keeps your website protected completely free of charge. ▸ Nevertheless, you will be granted for a maximum of 90 days, then you have to renew the certificate regularly. The free SSL Certificate provides to insurance. Hence, there is no compensation when problems occurs like charged SSL Certificate. ▸ At present, free SSL only supports web service. Moreover, there is no Wildcard SSL on free SSL (which is a SSL Certificate cho subdomain). ▸ If you wish to use SSL for subdomain, you need to register a certificate for each domain name. Additionally, free SSL certificates do not support multi-domain. With respect to your demands, you can opt for approriate free or charged SSL.
Installing a SSL Certificate is undoubtedly beneficial, specifically: ▸ Information security: All data transfer between the server and browser and applications will be encrypted with absolute safety. Even if the data is stolen, there is information can be exploited. ▸ Used Authentication - Anti-phising: When you register a SSL Certificate, the provider will authenticate the information in prior to issuing the SSL Certificate to your website. ▸ High prestige: Websites with SSL Certificate will display a confirmation symbol in the address bar. ▸ Grain your advantage in Google, Facebook advertising: Advertising services will prioritise websites with SSL to protect their users from security risks when they access advertised websites. ▸ Improve Google search rank: If you use SSL, your website is deemed to be rewarded with a boost in search ranking, which will help you surpass other opponents. Google has officially considered SSL as a ranking factor on search results. In respect of the above-mentioned reason, there is no doubt that SSL is an indispensable component of protecting and maintaining the stability of your website.
Currently, there is a variety of different SSL Certificate packages, depend on specific needs of the customers. ▸ If your website is for personal use only, containing no secure login information, then a cheap SSL is reasonable. ▸ In terms of business purposes and customer information need to be secured, it is crucial to buy a SSL Certificate with high security.
▸ Let's Encrypt is a program sponsored by many major development funds in the world. It aims to keep the Internet safe by providing free certificates for websites, applications etc… ▸ There is a number of ways to register SSL Certificate for free with regard to specific modes: Webroot, Manual, Web service etc… with different notations. ▸ The fastest way to register a free SSL Certificate is to provide your account information as well as your requests to Vietnix, then the technical team will assist you in installing SSL.
▸ SSL Let's Encrypt is free to use within 90 days. Without renewal, your SSL files will be invalid, which will adversely affect your website's traffic. - In case you have any problem in renewing SSL Let's Encrypt, you can contact Vietnix technical team for instant assistance. ▸ Yet not everyone can remember the expiration date. Thus, it is recommended that you register a cheap SSL for 1 year, with insignificant cost for your website's stability.