Vietnam and international domains registration
Check your domain name to begin your business!
Check domain availability
Transfer to Vietnix
We offer a host of different domain names
Buy our cheap domain names
Explore more domains
.vn (single-letter domain)
Domain name registration
Why you should buy domain name in Vietnix?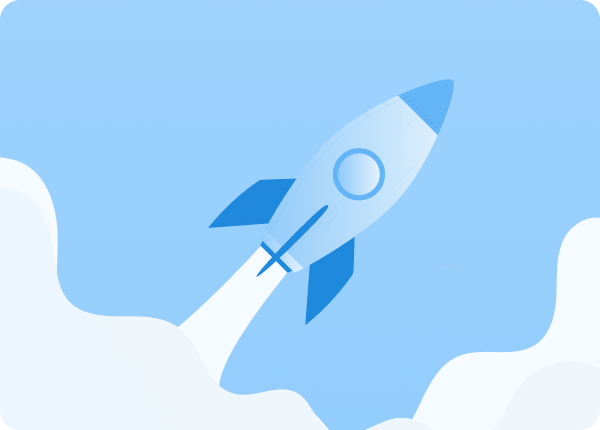 Fast & convenient
The domain will be activated straight after payment. You can own your domain within minutes.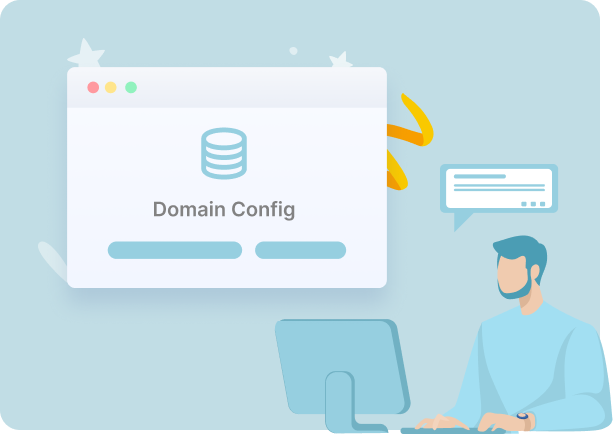 Intuitive interface
Friendly administration interface, requiring virtually no specific administration skills.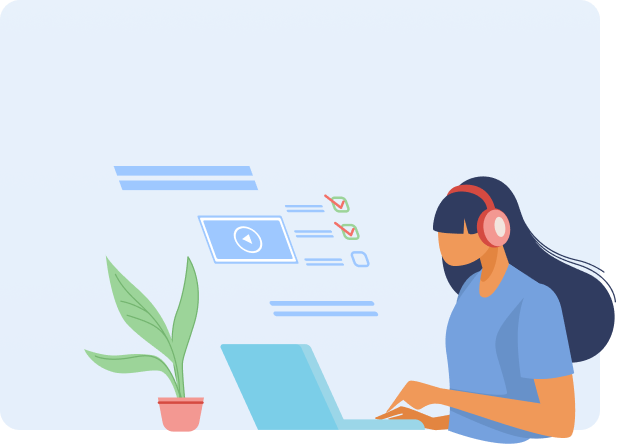 24/7 support
Our technical teams are always ready to assist you.

Live Chat
Chat with our supporter now

Hotline 07 08 844 444
Email support@vietnix.vn
Domain is a short, easy-to-remember alternative to an IP address. It can facilitate us in access to websites. All domains share certain similarities. However, you should buy .vn domain if you are operating in the territory of Vietnam, which will make your brand and country more recognisable. Prior to your registration, you should check your domain name in advance to avoid duplication. If affordable, we recommend you to purchase every necessary domain names including national and international domain names, to avoid scams and adverse effects on your brand.
▸ You should opt for short, easy-to-remember domains. ▸ It should not exceed 63 characters, including .com, .vn, .net,…. ▸ Make sure the domain name only contains letters of alphabet (a-z), numbers (0-9) and minus sign (-). ▸ The first letter can not be a minus sign (-). ▸ Do not contain spaces and special characters. ▸ It is crucial that the domain name is related to the subject of your activities. The above are some of the basic guidelines for buying a good domain name. Hopefully, those tips can facilitate you in choosing a better domain name.
Here are some benefits of buying a .vn domain: ▸ Clear legal foundation, protected by VNNIC, protecting brands for business. ▸ Thanks to the protection, the owner of the domain after finishing the procedures has no probability of being stolen. ▸ The nation can be more easy to recognise, which can help boost the brand's prestige.
▸ Using the services of a provider registered with ICANN. ▸ Carefully consider the pricing and quality among providers. ▸ Check for surcharges and costs for relocation and release. ▸ Check your mail to see if you have received a confirmation mail subscription. ▸ Consider additional services like free security who.is, free subdomain .xyz. ▸ Check for domain transfer policies. For instance, Registrars like GoDaddy do not allow you to move to external domains within 60 days.
The list of domain name registrars and contact information is published on the website: www.nhadangky.vn. Vietnix is a domain name registrar in Vietnam with confirmation of the Ministry of Industry and Trade. Click Live Chat now for instant advice on buying domain by Vietnix Sales department.
Domain Registration Agreement: Vietnamese "".vn"" Domain Registration Agreement follows the form set by "".vn"" domain registrars. However, the Agreement needs to abide by the following information: 1) For organisations: - Owner information: Name, address, phone number, email box. - Domain manager and technical manager information. - Information about the domain's transfer DNS server. 2) For individuals: - Owner information: Name, D.O.B, address, identity card number or passport number, phone number, email box. - Information about the domain's transfer DNS server. 3). Where to get Domain Registration Agreement At Vietnix or others ".vn" domain name registrars.