Trusted by over
10.000+
customers globally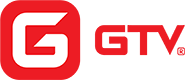 PROFESSIONAL SERVER SERVICES
Vietnix has more than 10 years of working in the server area, we are constantly developing and improving to bring the best quality products to serve our customers' needs.
Why choose
VIETNIX SERVICES?
1. POWERFUL INFRASTRUCTURE
Robust infrastructure
Vietnix offers a multi-layered system with consistent stability and optimal hardware. Moreover, our comprehensive monitoring and alerts keep your system safe and secured.
2. PROFESSIONAL TECHNICAL TEAM
Experienced & Dedicated
Vietnix's highly qualified technical department is always on hand to assist you with the best customer experience.
3. EXCLUSIVE TECHNOLOGY
Anti-DDoS Firewall Technology
Vietnix Anti-DDoS Firewall has been under constant development since 2012, and we are proud to provide you with our exclusive features: Automatic attack detection and prevention, flexible rule customization for your application, and optimal protection against DDoS attacks in Vietnam.
4. 24/7 SUPPORT CHANNEL
Instant response
24/7 monitoring and support service to instantly detect and respond to any problem to ensure a stable customer experience.
5. COHERENT POLICIES
Detailed and coherent information
Any information related to Vietnix's terms and policies has been fully stated on our POLICIES & TERMS page to assure our customers if any problem arises.
6. DISCOUNT PROGRAMS
Save your money
Vietnix regularly carries out discount programs to express our gratitude to existing customers or help new customers experience high-quality services at a reasonable cost.
What our customers are saying about us
OVER

10.000+

BUSINESSES ARE CONTENTED WITH VIETNIX SERVICES!


Le Dai Hiep
Director - Dai Thong Company
I have been corporating with Vietnix for a long time and am always confident when using their services. Vietnix is truly professional, always looking forward to developing new services to meet any customer's needs. Vietnix is always the best choice for me.


Vu Viet Hung
CEO - UB Vietnam
I have been using Vietnix Hosting and Server Services for over five years and completely put my trust in this company. Thanks to Vietnix, all of our websites have been operating stably for more than five years. More than that, I appreciate the dedicated customer service provided by Vietnix with instant response and the ability to assist us when any problem arises.


Duong Tan Nghia
Director - Levinci Company
I cannot be more satisfied with Vietnix's VPS and Server Services, and their customer service is always on hand to help me tackle any problem. There is no doubt that I will still be using Vietnix services in the long run.


Quan Minh Tam
Technical Manager - Bao Tin Company
Bao Tin uses Virtual and Dedicated Server services provided by Vietnix to handle high-traffic systems, and resource-intensive security and analysis systems. With table network infrastructure, numerous servers, and wholehearted support from the experienced Technical Team, we will continue to use Vietnix services in the future.

Le Dinh Tuan Anh
Director - Study Abroad Newspaper Company
I have been using the Vietnix colocation service since 2012. I am always satisfied to know that my data is kept secure all the time, with highly-stable websites operations. Moreover, the customer service is dedicated and well-trained. I will keep choosing Vietnix services in the long term.

Dinh Cam Phong
Business Development - Vgame
After over four years of using Vietnix's services, Vgame has always been satisfied with the high-quality services at a reasonable cost. Our company does not have Specialized IT Team, so we truly appreciate dedicated support from Vietnix to help us with the services.
What the press saying about us?
Help
FREQUENTLY ASKED QUESTIONS
Vietnix is a leading Hosting Provider in Vietnam. Currently, we provide our customers with Cloud Computing services and products, e.g. Hosting, VPS, Server, Anti-DDoS Firewall, Colocation, Domain name, SSL, Server Administration Services, etc.
Vietnix has a dedicated customer service and technical department to instantly assist you when any problem arises without intercepting your performance and workflow. Our experienced team is always ready to bring you the best customer experience.
Our mission is to keep your data and personal information secure. Vietnix will not access your data without permission and commit not to share any customer information in any way with other third parties. All of our activities comply with the law and the Terms & Policies stated on the website.
Vietnix provides multiple contact options, customers can connect with us via Facebook Fanpage, Livechat, Ticket, or Email, etc. In case you need instant support, please connect to our hotline: 070 88 44444.
Vietnix offers a refund within 30 days from the activation date (your free trial is not included), except for the following services: Domain, SSL, and License. - For Hosting, VPS Services: Vietnix supports a 100% refund within 7 days since activation. After 07 days, customers will get a refund with a deduction for the days of using the services. - For Server and Colocation Services: Prorated refund with a deduction for the days customers have used the services. Please refer to our Refund Policy for further information.
Vietnix offers various payment options to our customers: online payment with an ATM card, transfer payment, or direct payment at our office. Please refer to our Payment Instructions here. In addition, you can also choose to make your payment with PayPal with the price in USD.
Vietnix will activate your service in no time after successful payment. For Dedicated Server services, the activation time may take longer but not more than 24 hours.
You can quickly upgrade your service at any time by using our Administration Page. The usage time and the corresponding service cost will be automatically calculated and informed to you. Besides, you can always contact our Sales Department or Technical Department for upgrade support.
When your service is about to expire, Vietnix will send you a payment note 07 days before the expiration date. Customers can make their payment within this time and continue to use our services. - After 07 days, the system will send you notifications again. After 3 late payments, Vietnix will cancel your services. - Within 07 days since the cancellation, customers can still make payment to restore their services or request support to restore the data. If any problem occurs after the expiration date, please contact our Sales Department or connect via hotline/LiveChat for instant support.
If you wish to send support tickets to our department, please log in to the portal system on your website. Then navigate to the Support section, type in the Content field, and choose the Department you want to send your ticket to. Vietnix will receive and respond to you as soon as possible. For any further information, please refer to Sending ticker instruction here.